Winter has just about arrived and so have cosy evenings snuggled up at home, but that also means that for many of us, dry skin is about to peak due to the drop in temperature. Cold weather and central heating can leave us with tight, dry skin, exacerbating some existing skin conditions like eczema, psoriasis and dermatitis. So winter skin can definitely be very unflattering. But there is a solution! We have put together some handy tips that will keep your skin glowing well into Spring.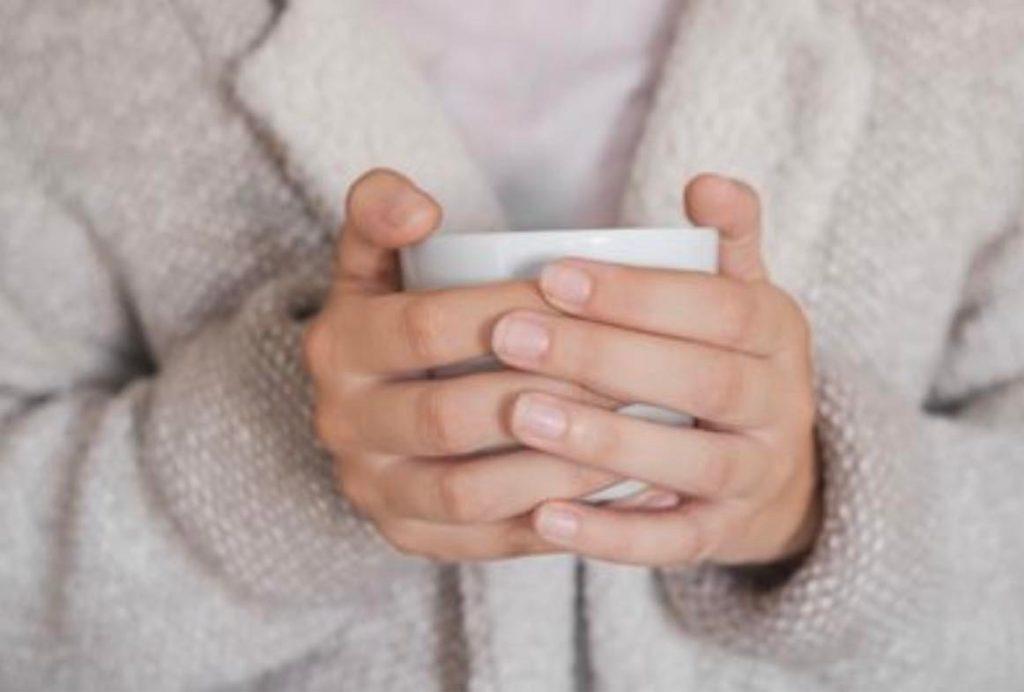 1. Clean your skin
Exfoliating and cleansing are always key but especially important in winter when it's easier for dead cells to build up which may cause breakouts and dull complexion. Our Vanilla Scrub will help with congestion in your skin as it gently removes dull, dead skin cells to leave your skin feeling like new while maximising the effect of follow up products. We recommend that you exfoliate 1-2 times a week.
You should wash your face twice daily to remove impurities, dead skin cells and extra oil from your skin's surface. You don't have to cleanse twice a day – you can wash it in the morning with lukewarm water and cleanse at nighttime to remove make-up and dirt from the day. It's so important not to use anything harsh to cleanse your face that will strip vital oil from your skin.
Our Daily Cleanser is perfect for everyday use, an innovative blend of skin loving plant oils and ingredients to help balance and cleanse your skin, gently and effectively without stripping it of oils which are important to maintain a healthy skin barrier.
2. Hydrate
Nothing is more ageing than dehydrated skin so hydrating your skin is vital.
Try our Bakuchiol retinol alternative which helps to regenerate the skin whilst also hydrating it with the plant power of prickly pear oil, jojoba oil and olive squalane. This face oil is full of potent antioxidants and vitamins that help your skin repair, it helps it stay well hydrated and looking its best. Apply 1 to 2 drops at night (you can use it morning and night if you wish). For an extra boost of hydration during the day, you can add in and use our hyaluronic serum which works perfect layered under the face oil.
3. Moisturise
We need to moisturise even more during the winter months. Use a non-comedogenic (non-pore clogging) oil or butter based moisturiser and apply it straight after a shower while your skin is still damp, this will help seal in moisture and create a protective layer on the skin so that your skin can retain more moisture.
Our Shea Butter contains antioxidants and essential fatty acids, it nourishes, hydrates and protects your skin by helping trap moisture and restore the skins outer layer by strengthening the skin barrier.
4. Give your hands a hand
Wear gloves when you go outside and use a cream to keep your hands moist. The skin on your hands is thinner than in most parts of the body and has fewer oil glands so it needs a little bit of TLC during harsh weather.
To protect your hands while you're protecting your health with frequent hand washing, choose a mild soap, use warm not hot water, pat your hands dry and apply a moisturiser right away.
Applying a moisturiser to the hands like our Shea Butter will really help but doing it once a day is inadequate so you should aim for 3+ times a day. Good product placement will help you remember so leave your hand cream on your desk or at the sink and you'll be more likely to apply it.
5. You are what you eat
If you want glowy, healthy looking complexion then we need to eat and drink to nourish the body. Where possible try to eat foods that are rich in omega 3 fatty acids and antioxidants – dark leafy greens are in season now so get in your portions of kale and spinach!
Make sure you're drinking enough water – Drinking eight glasses of water a day helps our body maintain its fluid balance and even helps keep our skin rejuvenated.
5. And last but not least, do some form of activity, this is important! Exercise gets your heart rate up and pumps blood to all the organs in your body making them stronger and healthier, including your skin! It doesn't have to be lot and you don't need to go and do a huge cardio or strength training session, a walk or a jog will be suffice in helping you kick start your journey of incorporating activity into your daily routine.